Crooked Lane Books
ISBN 978-1643855677
Dreamscape Audio
Subscribe to Michael's Newsletter
Behind-the-scenes look at the writing process, book news, reviews, gossip. Your personal information will never be shared, traded, or sold. Ever. 
"Outstanding"  Publishers Weekly
"Must read new thriller" PopSugar.com
"Strong, richly imagined" Kirkus Reviews
The 1st Jen Lu Mystery
Washington, DC. 2033. Bad things are happening in the nation's capital, but, then again, you just might say that about the last few years. Climate change is hitting hard, fires are burning, unemployment is high, and a longevity treatment is only available to the very rich. Enter resourceful police detective, Jen B. Lu, and her 'partner', Chandler, an experimental SIM implant tucked into her brain. He's a wannabe tough guy, with a helluva sense of humor and his own ideas about solving crimes.
Jen catches wind of a counterfeit version of the longevity drug and the bizarre outbreak of people aging almost overnight. Soon, she puts her own life on the line to stop the people pushing this.
 A true crossover: a police procedural; a near-future mystery; a novel of political intrigue; a story of personal heroism and change. And page-turning fun.
Order Today!
Indiebound has links to order from your local independent bookstore:

Bookshop.org  is  a great alternative to Amazon.  10% of sales go to local indie bookstores and authors receive a 10% commission too.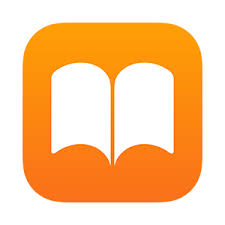 Bring Michael in-person or virtually to your bookstore, bookclub, or organization. Write: TheLastExit@michaelkaufman.com
Writers praise The Last Exit
"An engrossing thriller set in a fascinatingly plausible near future, The Last Exit centers on a human-AI partnership that's as believable as it's moving."―Emma Donoghue
"A highly accomplished debut that does not miss a beat. Characters, plot and style: it's got it all. Fully recommended for all crime fiction aficionados." ―Yrsa Sigurðardóttir
"The Last Exit hits hard. Fast action—a melding of the mental and physical—keeps this smart futuristic thriller racing, and its contemporary implications keep the reader thinking." ―Thomas Perry
"Fun and yet frightening take on Washington, DC fifteen years up the road…. A charming narrator… a baffling mystery with personal moral quandaries to wrestle with, and an inequitable society on the brink of chaos." ―Con Lehane
"Clever, unconventional, compelling -  and one hell of a good read." ―Ian Hamilton
"I love a book that makes me think, shows me a different world, and makes me savor the world I have, and be more grateful for it."―Anne Perry
From one of the mystery world's great readers, reviewers, chroniclers, and networkers:   "I LOVED it!  Engagingly narrated by his Washington DC detective Jen B. Lu and her experimental synthetic implant Chandler, it's an odd couple partnership for the ages."― Lucinda Surber, Stop You're Killing Me!
And from the chief librarian of the Washington DC Public Library:  "The familiar setting of Washington DC does little to comfort readers in this terrifying fictionalization of a near-future nation's capital. Global warming, deadly epidemics, and frightening advances in artificial intelligence combine to add unbearable tension to this fast-paced and, somehow, often funny mystery." Richard Reyes-Gavilan, Executive Director, DC Public Library
 Praise for The Afghan Vampires Book Club
"A riveting story. I read it straight through in one sitting."  ―Jane Fonda
"One of the most powerful examples of the fiction being written in response to the ongoing conflict in Afghanistan."―Foyle's Books, UK
"A thrilling mix of literary fantasy and politics; simply a tremendous read. Very, very impressive."―John Oakes, Publisher, OR Books
"Partly a satirical broadside against the insanity of war by two writers who have spent years campaigning against violence, The Afghan Vampires Book Club also works as conspiracy thriller, speculative fiction and full-on descent into hell."―The Herald, Scotland
Praise for The Time Has Come
"An inspiring book loaded with wisdom. I strongly recommend it!"  --      Ziauddin Yousafzai, father of Nobel Prize winner Malala Yousafzai, U.N.  Special Adviser on Global Education
"Critically important for our time and required reading for us all. I had a hard time putting it down – it's a great book." --  Rosanna Arquette, Emmy-nominated actor
"A special book." --  Judy Norsigian, co-creator, "Our Bodies Ourselves"
"A timely, incisive and accessible wake-up call for men around the world. It is vital reading for men everywhere " -- Laura Bates, Writer and Founder of Everyday Sexism
"With humor and heart, Kaufman provides a relatable blueprint for men."  --      Matt McGorry, actor and activist, "Orange is the New Black," "How to Get Away With Murder"
"Timely and important."  Deborah Gillis, Former CEO, Catalyst
"Like the father I played in Bend It Like Beckham, the time has come for men to open our hearts and minds to the aspirations of the girls and women around us. An essential book for our time."  --   Anupam Kher, Actor and Chairman of Film and Television Institute of India  
"A must-read book  of hope."      Aline Santos, Executive Vice President, Unilever
"THE global guidebook for all men, particularly our young men, to reflect and reconcile the global struggle and aspiration to redefine our lives as men."  David L. Bell, MD MPH, Medical Director, The Young Men's Clinic, Columbia University Medical Center 
"Give it to every man you know." -- Judy Rebick,  feminist, journalist and author 
"A must-read!" -- Madeline Di Nonno, CEO, Geena Davis Institute on Gender in Media